The Philip M. Hellmich Memorial
World Peace Library
A Free Educational Resource for YOU: To Find Peace Within Yourself & to Create Peace Within Your Family, Community, and World
Archbishop Desmond Tutu
Jody Williams
Deepak Chopra, MD
Dr. Jane Goodall
Ambassador Anwarul K. Chowdhury
Amy Goodman
James O'Dea
Dr. Shefali Tsabary
Brother Phil
Karen Armstrong
Brother Satyananda
Dr. Sakena Yacoobi
Ambassador Carol Moseley Braun
Tim Ryan
Yuka Saionji
Kimmie Weeks
Barbara Marx Hubbard
Col. Puck (Mark) Mykleby
The Philip M. Hellmich Memorial World Peace Library has over 375 audio recordings with inspirational stories, skills training and powerful solutions by the world's top peacebuilders, social change leaders, scientists, Indigenous elders and spiritual mentors.
The Philip M. Hellmich Memorial World Peace Library is a gift to the world from The Shift Network. Designed to inspire, inform and involve people by highlighting best practices from around the world, the Library is a collective effort in partnership with hundreds of individuals and organizations. The Philip M. Hellmich Memorial World Peace Library and all of Shift Network's peace efforts are advised by a Wisdom Council of esteemed peacebuilders.
All recordings are FREE with NO obligation. (Though we encourage you to sign up to stay informed about and involved in peacebuilding via The Shift Network and partner organizations' peace activities.)
Creating a New (Ancient) Narrative of Peace:
From Inner Peace to International Peacebuilding
Sanskrit has 108 words for Love.
Islam has 99 names for God.
Japanese has 14 words for Beauty.
We've got one word for Peace.
We don't have enough words to accurately
describe all the different types of peace.
I think it was Socrates who once said,
"If you don't have a word to describe something,
then how can you think about it?"
– Steve Killelea (Co-Founder of the Global Peace Index)
There is a new narrative of peace quietly and powerfully emerging around the world – one rooted in ancient wisdom and accelerated by modern science and technology. In the past few decades, there has been an exponential growth of personal and planetary peacebuilding initiatives, including:
More people are meditating today to experience inner peace than ever before in the history of humanity.
Scientists are validating the benefits of ancient meditation practices and are proving that humans are actually hard-wired for empathy, compassion and cooperation.
More and more people in all sectors of society are recognizing that humanity is interconnected in a web of life.
Nonviolent Communication and other forms of peaceful and compassionate communication are becoming mainstream.
There are hundreds of colleges and universities with peace and conflict resolution programs, compared to only a handful in 1984.
Community mediation, alternative dispute resolution and restorative justice are becoming common practice in many parts of the world, providing cost-effective ways to resolve conflicts while strengthening relationships and communities.
There is an annual Global Peace Index that scientifically measures the most peaceful countries in the world and the economic and social impact of a lack of peace.
The United Nations declared 2001-2010 as the International Decade for Culture of Peace and Nonviolence for the Children of the World.
Over 500 million people celebrated the 32nd annual United Nations International Day of Peace in 2014.
In 2010, The Shift Network began producing free online telesummits to highlight the many positive ways to approach peace and peacebuilding. The summits included: Peace Week (2010-11); Youth Rising for Peace (2012); and the Summer of Peace (2012-ongoing).
What we discovered is that numerous individual efforts are part of a much larger story of peace and peacebuilding – a story seldom highlighted in mainstream media. The Shift Network created the World Peace Library to celebrate, showcase and accelerate the evolution of this new narrative of peace!
Our hope is that the World Peace Library will:
Provide you with practical insights and skills to create peace in your daily life.
Highlight initiatives and organizations that you can join in working for peace in your community and beyond.
Encourage the creation of other World Peace Libraries, especially in multiple languages, and/or other initiatives to advance a new narrative of peace, from inner to international.
Ignite commitment and action in creating a global culture of peace.
How to use The Philip M. Hellmich Memorial World Peace Library
The Philip M. Hellmich Memorial World Peace Library is intentionally designed to highlight the breadth and depth of the emerging narrative of peace. You can search the library for inspiring recordings according to:
You can listen to the recordings from the website and/or download them for listening on your computer, phone, iPod, tablet, etc.
We encourage you to share the recordings and library with your family, friends, schools, places of worship and community groups! You can form a World Peace Library "book club" where you and friends listen to the same recordings and then discuss them.
You Are the Next Wave of Peace!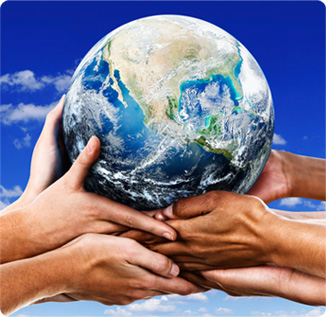 The World Peace Library is bringing together tens of thousands of global citizens who, like you, yearn for a more peaceful life and planet. From the personal to planetary issues, together, we acknowledge, celebrate and accelerate the wave of peacebuilding that is growing all over the world.
With guidance from the most remarkable, inspiring peacebuilders in the world, there's no way you can't come away from the World Peace Library deeply inspired, transformed – and part of the solution.
Join people around the world in taking peace to the next level – and help co-create a global culture of peace that leaves a legacy of good for our children, our children's children and all of humanity and life on Earth.
If you have questions or comments about The Philip M. Hellmich Memorial World Peace Library, you can contact the Shift Network by clicking here.